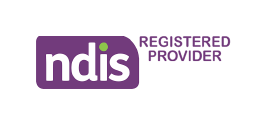 Where a participant needs AT, it is important that there is sufficient evidence to enable the NDIA to decide which AT supports are reasonable and necessary to include in the plan. Sheehan Health is proud to be an AT continence NDIS service provider in the Sydney metropolitan region.
We aim to:
• enhance the independence and quality of life of individuals with a disability where there are continence needs
• assist participants to manage their incontinence through a comprehensive continence assessment into their needs, suggested interventions and as appropriate the provision of continence aids deemed necessary & appropriate.
What to ask for in your NDIS planning:
Ask your NDIS planner or LAC advisor to allow for a continence assessment and follow up review/s (approx. 4 – 7 hours therapy per annum) to be approved for you in your NDIS plan under the category Individual assessment/therapy and/or therapy (including assistive technology).
A Continence Related Assistive Technology Assessment will document requirements in line with achieving your goals when conducted by an experienced Continence Advisor – discuss with your NDIS planner or LAC advisor whether this would be a benefit.
You need to know how your incontinence affects your goals. Your NDIS plan is focussed around you achieving your goals. This means that every part of your funding is related to your goals. For example, if your goal is to gain employment or partake in a new social activity, what incontinence requirements do you have in order to meet this goal?
Continence assessment and training comes under:
Activities of daily living (Individual assessment, therapy and /or training)
Core Supports (Products)
**We are available throughout the upcoming school holidays with very flexible hours to suit everyone.
Contact us: sheehanhealth.com.au or 0452 53 NDIS