Case Management & NDIS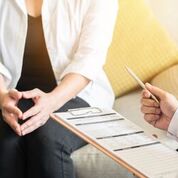 Case management, is another community-based clinical role, it can be a long-term relationship, sometimes lasting several years. In this problem-solving and monitoring role, the nurse consultant handles client assessment, care planning, service coordination, and referrals.
We see participants in the home setting, which offers more control and choice over health behaviour's in relation to the plan of care. We can assist with managing your health care needs related to your disability.